We all have those weeks where work just pushes us to our limits, our schedules are busier than usual, and the family seems to be extra needy. Making it through a hectic week like this is a huge accomplishment and means you deserve a day or even an hour of relaxation. Some of us are so used to the rush of everyday life that it can be difficult to slow down and relax. You sit on the couch only to find your mind racing, thinking of everything you need to get done.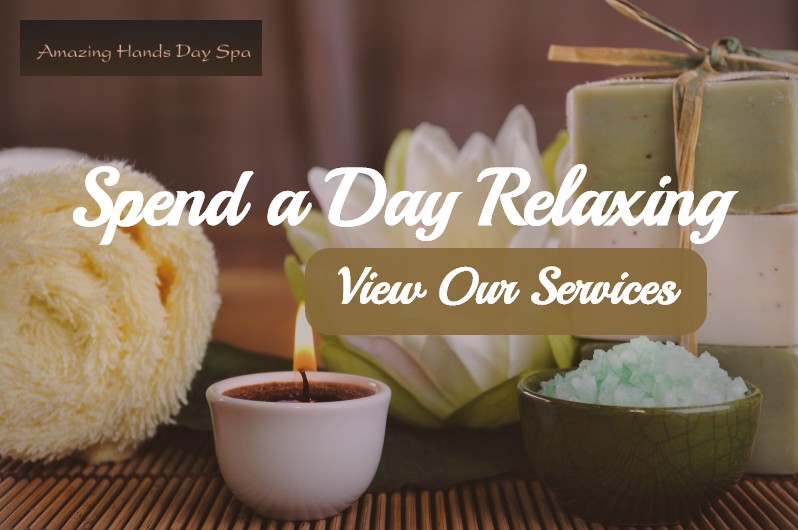 At Amazing Hands Day Spa, relaxation is what we do! We provide spa services that allow you to relax, de-stress, and unwind. We even have summer specials that can help you make the most of your summer and take a break from the new summer schedule. Our relaxation experts wanted to help give you some tips for relaxing after a busy week. Read on and start planning your relaxing day or hour.
Meditate
While it can be difficult to get into the mindset of meditation, this is a great way to relax and de-stress. You don't even have to meditate for that long to enjoy the benefits that it can offer. Meditating for five minutes a day can relieve stress and depression. Simply find a comfortable and silent spot, focus on your breathing, and try to clear your mind of daily worries.
Spend Time Alone

Giving yourself a brief period of alone time is another great way to relax. When you take a moment to yourself, you will be able to clear your head, collect your thoughts, and relax a little bit. Whether you go for a walk by yourself, spend the morning on your porch, or you create a space in your home that allows for alone time, this can help you de-stress and relax. We know this can be difficult when you have children, so when you find yourself alone, take that time to be present and not think about your long to-do list.
Take a Hike
Getting outside and active is another great way to relax and spend the weekend. Whether you take a hike, go for a long walk, or even bike around town, this will help take your mind off of your chaotic schedule and allow you to work up a sweat. Exercise is an excellent way to relieve stress, so doing something active outside can help you relax after a long and busy week.
Head to The Spa
Spending time in the spa can help you relax and clear your mind of everything you need to do. Whether you get a massage or another spa service, we can help you achieve full relaxation. A day at the spa is the perfect place to get pampered and take a break after a hectic week.
At Amazing Hands Day Spa in Bartlett, we offer a variety of spa services and summer spa specials that allow you to relax and take a moment to de-stress after a long and rough week. Contact us today to make an appointment!