If you have been thinking about getting a massage all year, now is the time. Winter is a great time to head into the spa and relax with a nice massage, but not just because they help with stress.
Massages are beneficial for many reasons, especially during the cold winter months. In this blog, you can learn more about the benefits of a massage in winter. Read on to learn more and schedule an appointment at Amazing Hands Day Spa. We offer many different types of massages and spa services, allowing you to truly relax this holiday season.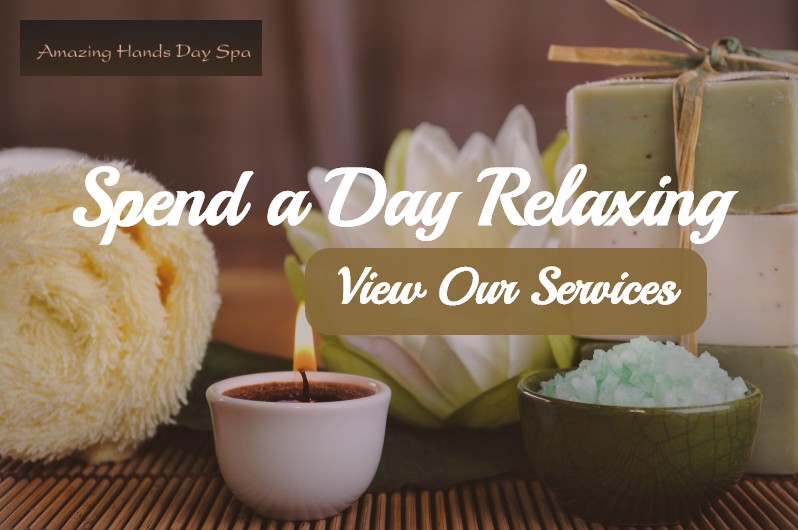 Improves Dry Skin
We all know that with winter comes dry skin, but what you may not know is that massages can help. Dry skin is uncomfortable, unattractive, and can result in different health issues. But a massage can have an effect on the collagen, helping to add moisture to your skin and making it more elastic. If you are suffering from dry skin this winter, head in to get a massage with coconut oil or another natural moisturizer.
Improves Immune System
According to Elements Massage, massages can increase your white blood cell activity, helping to improve your immune system. A massage can heal damage to the nervous system, which helps your body circulate nutrients and increases the flow of your white blood cells. This can help you fight diseases and infections better, keeping you healthy all winter long.
Improves Circulation
Massages can help get your blood flowing and circulating through your body more, bringing more oxygen rich blood into your system. According to Discover Massage Australia, massages can increase your blood flow, which is beneficial, especially in the winter when workouts become more scarce. This can help clean out your lymphatic system, lower your blood pressure, and improve your body's functions.
Promotes Mental Health
Obviously, one major benefit is that massages help you to destress. Winter and the holidays is a stressful and hectic time. With family in town, endless number of errands, and a bunch of parties to attend, it is hard to find a time for yourself. The stress can build and take its toll on you. But a massage can help. A massage can release this stress, help you relax, and help improve your mental health. In an article from Matrix Spa & Massage, seasonal affective disorder is mentioned. This is a form of depression that a lot of people experience in the winter. Massages can help to release endorphins and decrease the feelings of depression, leaving you feeling relax, stress-free, and happier. If you have been feeling the stress of the holiday season and are not sure how much longer you can take it, it is time to head into our spa.
At Amazing hands Day Spa, you can enjoy a massage that helps you relax. With many different massages to offer and spa packages, we can help you destress and get you to enjoy the holiday season again. There are many benefits of massages. Now that you know how one can help you, schedule an appointment today! Contact us with any questions.