In ancient Chinese, Japanese, and Indonesian culture, bamboo was considered to be a healing tool. Today, it still symbolizes eternal youth, prosperity, strength, energy, fertility, and peace. There is a reason why bamboo is used in a relaxing massage. While bamboo massages can be difficult to find on a spa menu, there are many benefits to this massage type.
At Amazing Hands Day Spa, we offer bamboo massages along with many other massage types. While you may have heard about a deep tissue, Swedish, and hot stone massage, a bamboo massage is one you may not know a lot about.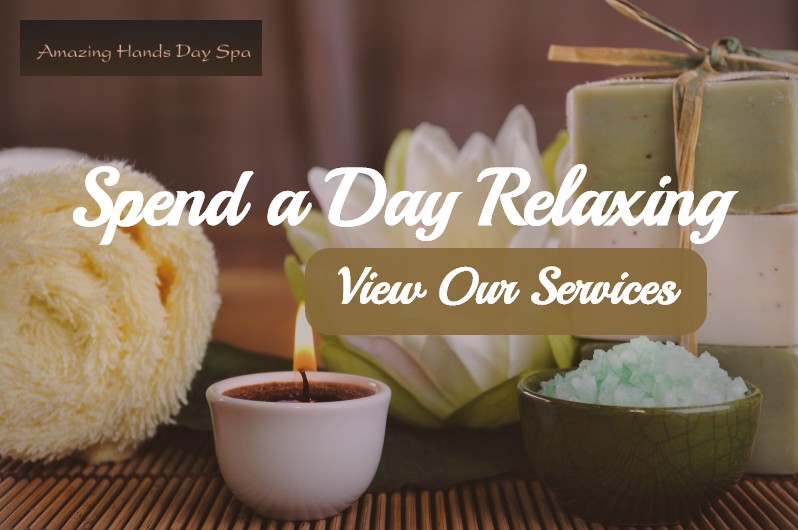 In this blog, we are going to discuss some of the benefits of a bamboo massage and give you more information about this massage type. Read on to learn more and schedule your bamboo massage today!
A Little About Bamboo
First, let's take a closer look at the tool used in this style of massage — bamboo. There are more than 1,200 species of bamboo. Bamboo is a grass that can be cut without destroying the root system, which allows for bamboo to grow back quickly.
In massage, hollow bamboo sticks of varying length and diameter are used. These bamboo sticks are hard and straight but are also flexible.
Bamboo Massage Techniques
There are many different ways to use bamboo in massage. Some techniques allow for massage therapists to provide stronger pressure, like that of a deep tissue massage. Others can be soft, like a Swedish massage.
Smaller bamboo sticks are used to target and apply pressure to specific points. This can help relieve feet, hands, legs, and arms. Depending on your needs, your bamboo massage may differ from someone else's. It may be gentler, the bamboo may be heated, or it may be combined with other techniques.
Benefits of Bamboo Massages

There are many benefits to a bamboo massage, and they do not just stop at physical benefits. This massage type, like many others, can offer emotional and mental benefits as well! During your bamboo massage, you will be relaxed and feel less stressed. Along with the typical massage benefits, some of the other benefits include:
Stimulating blood circulation
Relieves migraines
Can help improve insomnia
Stimulates the repair and nourishment of skin
Dissipates toxins
And more!
There are many benefits to the bamboo massage. The rolling motion of the bamboo heats and stimulates the body, which helps act as a detox. This is one of the main benefits of a bamboo massage treatment.
This is a unique massage treatment that could offer you the same benefits as many other massage types while being tailored to your needs. A bamboo massage can target different areas and offer a ton of different benefits.
If you think a bamboo massage is right for you, contact Amazing Hands Day Spa in Bartlett to schedule one! You can also contact us to learn more about the unique bamboo massage and to find out if it is right for you. We look forward to helping you relax and enjoy a day of pampering.