Massages are very beneficial for many reasons, but an essential oil massage can offer many benefits of its own. Essential oils are extracted directly from the source, whether that is a flower, bark, leaf, seed, root, fruit, or whatever else. These oils have several different uses, and many of them offer health benefits, from healing to therapeutic.
Due to the health benefits offered by essential oils, an essential oil massage combines the advantages of a massage with the benefits from the oils used in your massage. At Amazing Hands Day Spa, we offer an aroma oil massage, allowing you to choose from several different essential oils to get the benefits you want. In this blog, we will go over some of the popular essential oils used in massages and the health benefits that offer.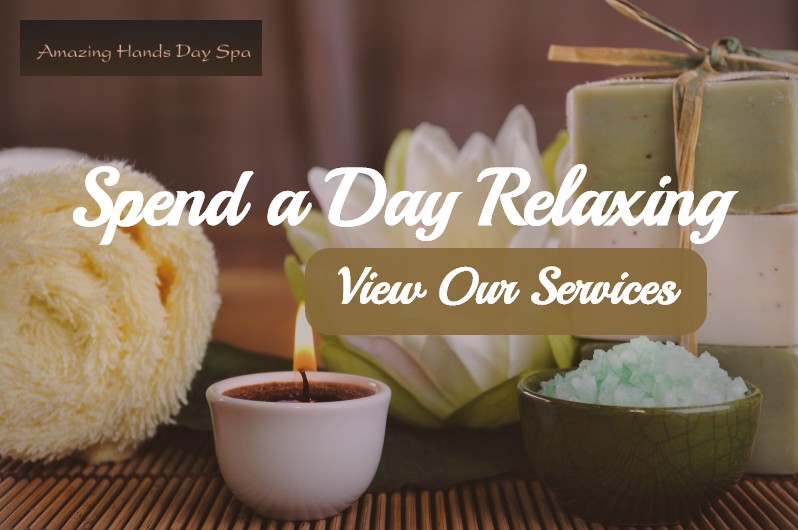 Lavender
One of the most popular essential oils is lavender. This is a balancing oil that offers benefits for just about everything, making it a good choice for massages. If you are looking to reduce stress, anxiety, or symptoms of depression, lavender is the essential oil for you. But it also offers many other health benefits. It works as an effective pain reliever, helps with insomnia, allows you to relax, boosts stamina, and increases energy levels. If you are looking for an aroma oil massage that allows you to relax, de-stress, and improves your mood, choose lavender!
Eucalyptus
The scent of eucalyptus is strong and relaxing, and during cold season it offers many benefits that can help you feel better and offer relief. This oil promotes healing and can help with chest and sinus congestion. While getting a massage while you have a cold may be the last thing you want to do, this essential oil can improve these issues, as well as invigorates the body. Eucalyptus also work to sooth muscles, which is always beneficial in a massage.

Geranium
This essential oil offers a flowery fragrance and is often used in blends. But alone, it offers many different benefits. It is used in skin care products and helps improve the health of your skin. Geranium has a relaxing effect, which is why it is often used in massages. Besides the usual of improving stress, depression, and boosting mood, geranium offers benefits that are not always found in essential oils. This oil helps to balance hormones, promotes circulation, reduces symptoms of menopause, and can help to reduce blood pressure. While you may not think to get an aroma oil massage for these health issues, geranium can be very beneficial.
Peppermint
Peppermint may remind you of the holidays and seem more of a seasonal scent, but this essential oil can be beneficial during a massage all year round. This oil can be used for so much more than massage, and you can find a list of uses here! But when used in a massage, peppermint can boost energy, aid in muscle relief, and improve focus. Peppermint is a great essential oil for many reasons and can be used in many different things.
These are only a few of the essential oils that can be used during an aroma oil massage. Essential oils offer so many different benefits and you can find the one that targets your needs. Many massage therapists will choose differently when asked what the best essential oils are. This list of essential oils may help you find the one you need for your massage! Schedule your aroma oil massage today and enjoy the benefits for days! Contact us today to learn more.